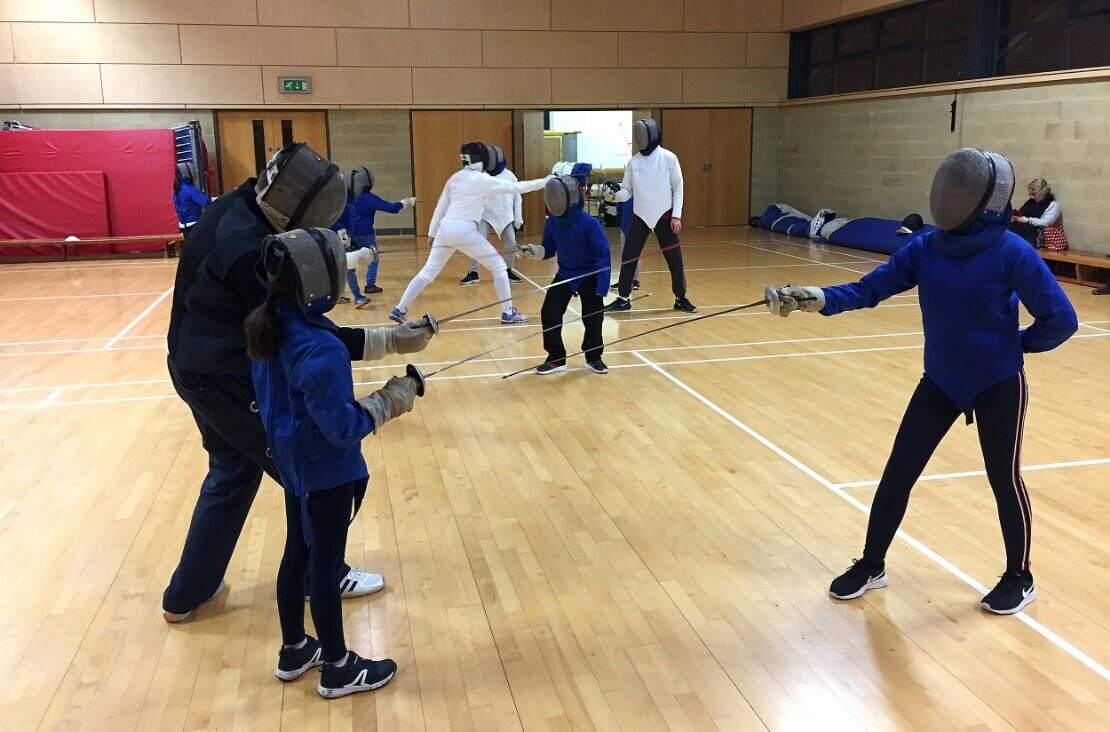 Junior Class
The junior class (aged 8 to 16) runs from 7.30 to 8.15 on a Thursday evening. Parents and guardians are usually welcome to stay and watch, but due to the current Coronavirus Pandemic this is not possible. Older and more experienced youngsters may attend the adult session on the advice of our coach.
Cost of classes is £5.00 per night, paid termly in advance. The cost includes coaching and equipment hire. Children should wear appropriate clothing i.e. tracksuit trousers, t-shirt and trainers suitable for a sports hall.

The classes is run by our coach, who is on the British Fencing Coaches Registered and has been DBS checked. The committee are responsible for ensuring we meet child protection standards.
If you would like to join the class, or have any other questions about fencing, please use the contact us form.