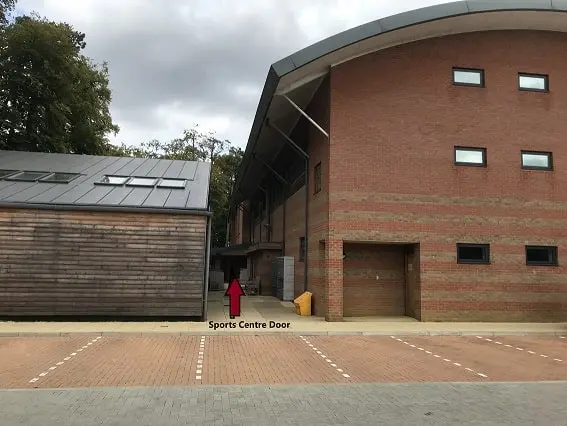 Abingdon Fencing Club
meets in the Gymnasium at St. Helen and St. Katharine School (OX14 1BE), which is located on the first floor of the sports complex.
To access the gymnasium, you need to use the main sports centre door to the sports complex. On entering through the doors, take the doors to the right and then the stairs to the first floor. Entrance into the gymnasium is through the double doors to the left.
The door to the sports complex requires a code to be entered. If you have not been advised of the code, please email using the
contact form
requesting the access code.
If you are not sure where the front door to the sports complex is located, the
what3words will give you the location. If you have the Whats3words application on your device, the location is
///repeats.having.imprinted
Parking is available in front or to the left of this building.